The Angel Hotel, part of The Cairn Collection, is an elegant and imposing Victorian property in the centre of Cardiff, UK. This summer, they decided to move away from transported, bottled water and embrace a more sustainable PURE FUTURE with PURE WATER.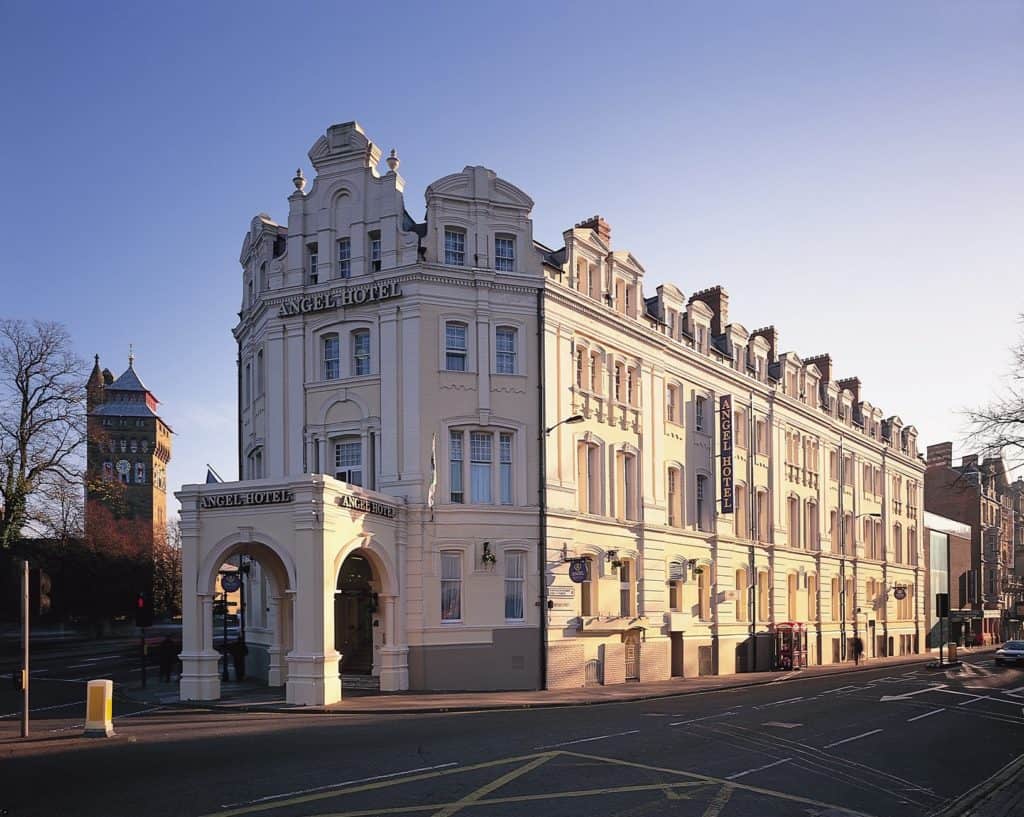 Minimizing waste and serving high quality water
Going for locally filtered PURE WATER is one of the hotel's actions to combat the war on waste. Imagine how many plastic bottles The Angel Hotel can save the world from in just one year! Also, they won't have to deal with the waste of plastic bottles anymore, and they reduce their CO2 emission, as the water no longer needs to be transported. The most important part is that they are still serving good quality – or even better quality – drinking water to their guests.
The quality of both the bottle presentation and the filtered water itself is what The Angel Hotel likes most about PURE WATER. They have chosen the PUREslim stainless together with the PUREclassic bottle for their guests. All guests can now enjoy purified still and sparkling water from these iconic PUREclassic bottles.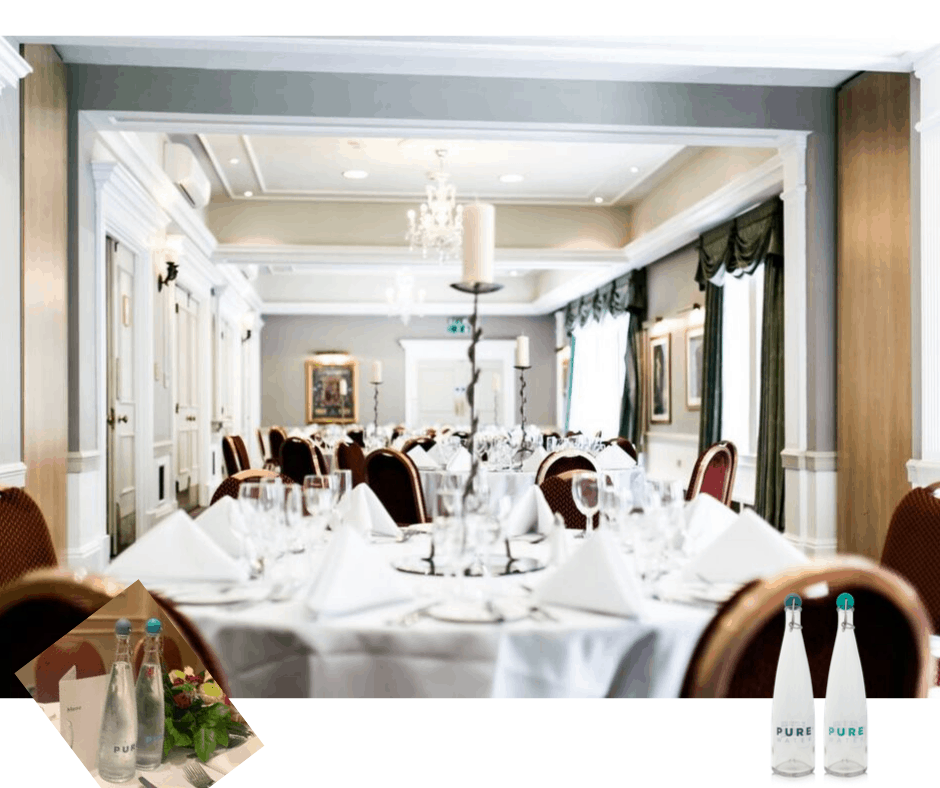 Travelling to Cardiff soon?
With stunning period features, an unrivalled central location and locally filtered PURE WATER, the hotel makes for the perfect central venue for your next event or getaway.