Purified drinking water straight from the source
PURE WATER provides the highest quality drinking water filtered directly from your mains supply, serving your guests with chilled still or sparkling water, and instant hot water. Purified and bottled at the source, PURE WATER reduces the environmental impact of plastics and CO2 emissions caused by transported water.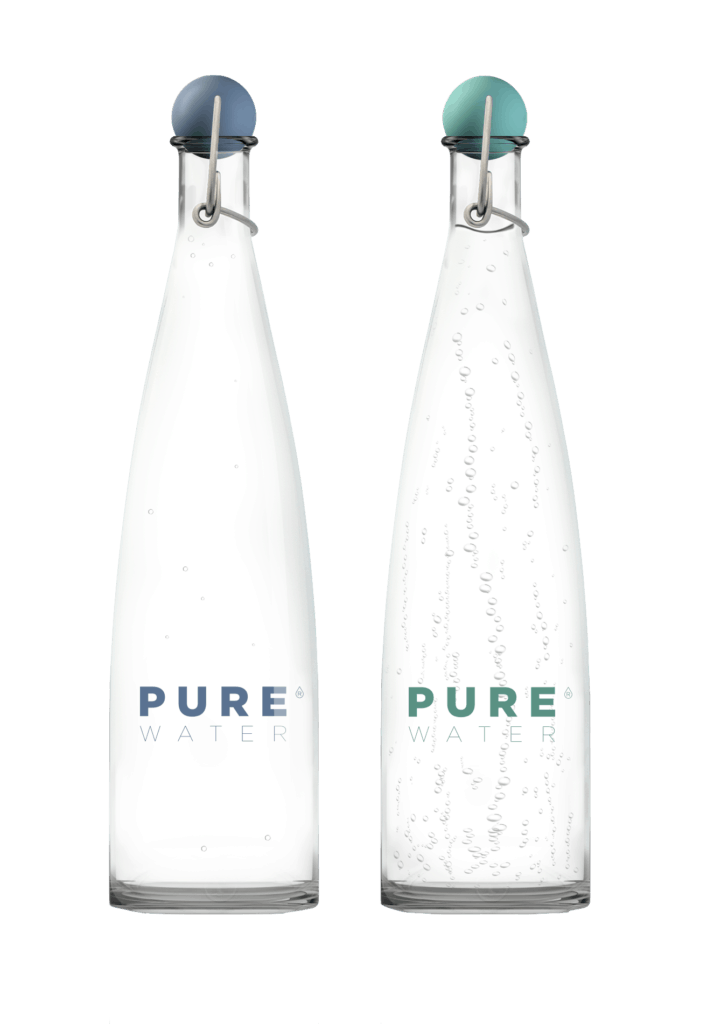 High-quality purified water
Our custom-built PUREfilter with the unique 0.2 micron filtration removes sediments and contaminants, including bacteria, odor and chlorine, turning good water into great water.
PURE WATER is the right choice for a green future. Stop buying transported, bottled water, but invest in a PURE FUTURE by purifying water at your nearest source.
The right economical solution
Eliminate the needs to buy, transport and store bottled water. One fixed monthly cost for unlimited purified water.
Making high-quality drinking water available at your office, restaurant, cafe and hotel leads to healthier employees and satisfied customers and guests.
Choose the water filtration system that works best for your company: PURElink or PUREone. Select the right PUREpoint for your business: PUREtouch and PUREslim. A complete water solution for both offices and the horeca industry.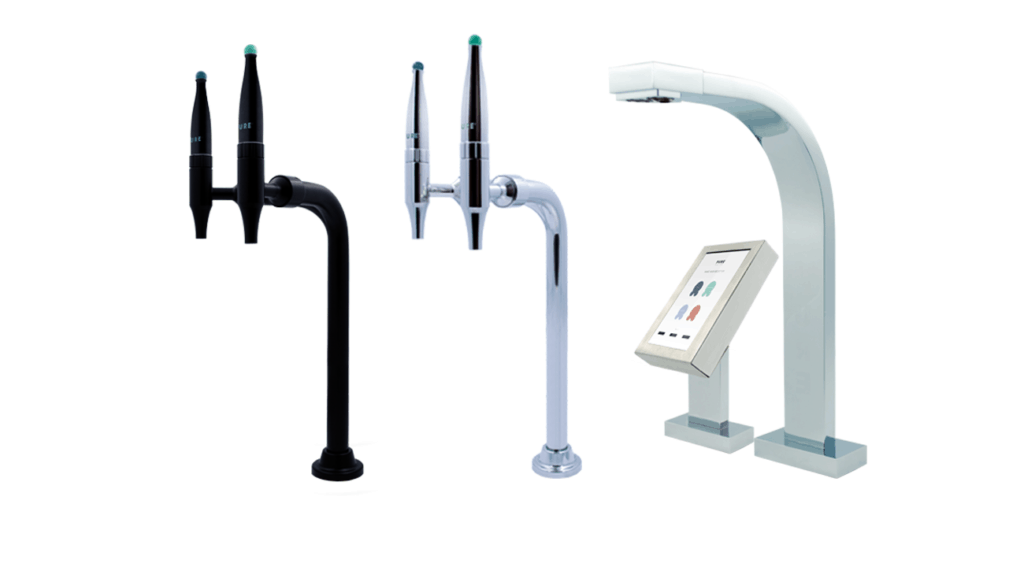 Get in touch with our PURE OFFICE and PURE DINING teams
We offer tailored solutions for offices, as well as restaurants, cafes and hotels.