Meet the PURE WATER range of products
PURE SYSTEM: PURE LINK & PURE ONE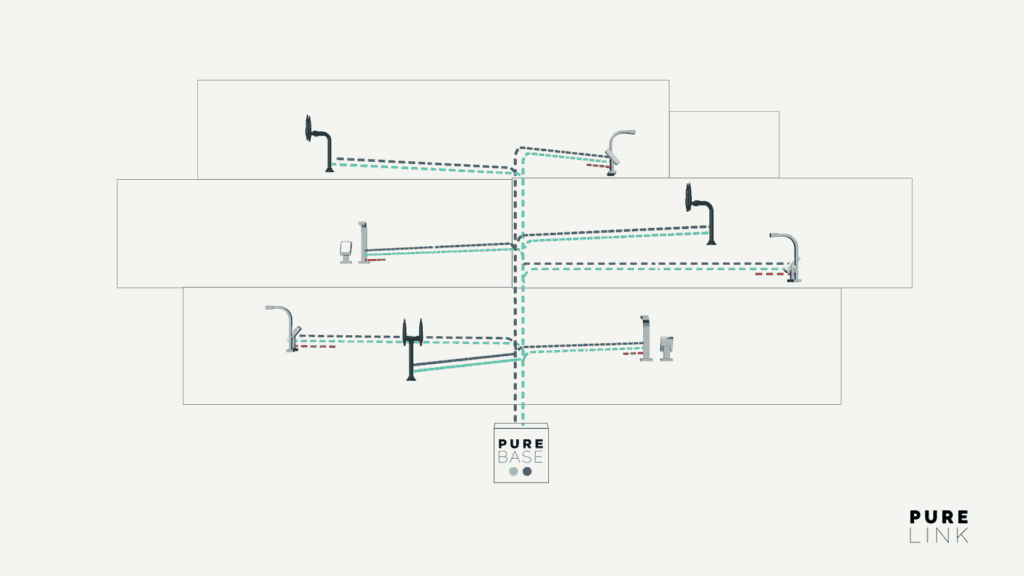 PURE LINK: one installation for multiple PUREpoints​
PURElink is our solution with a single centrally located purification and cooling unit, containing state of the art 0.2 micron dual filtration. Connected to PUREpoint locations throughout your building, making unlimited purified still or sparkling, and hot PURE WATER accessible in even more locations.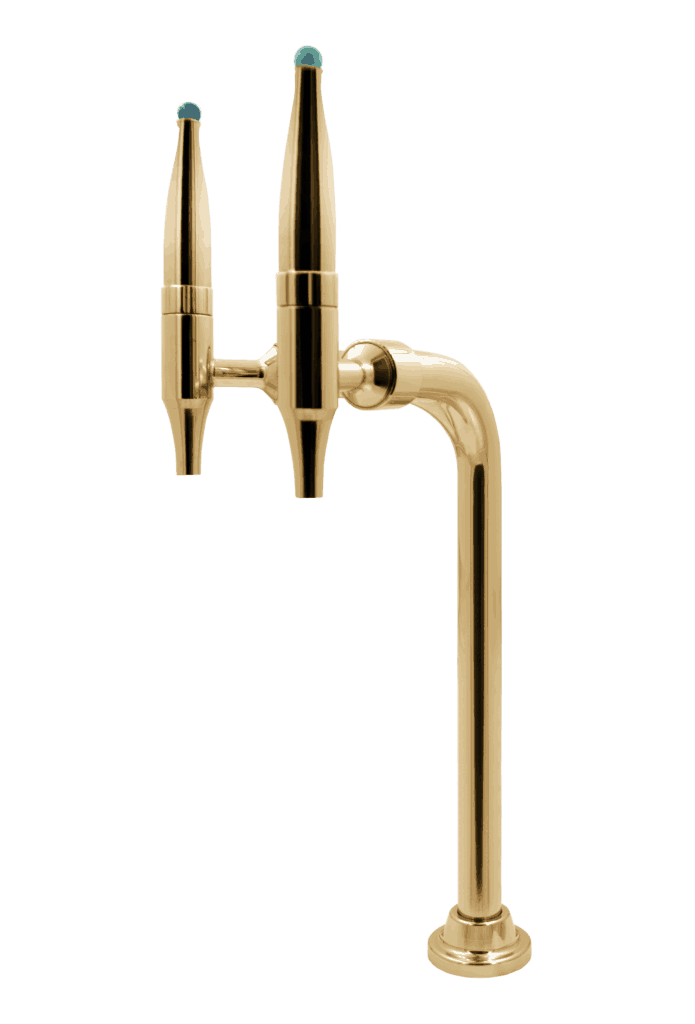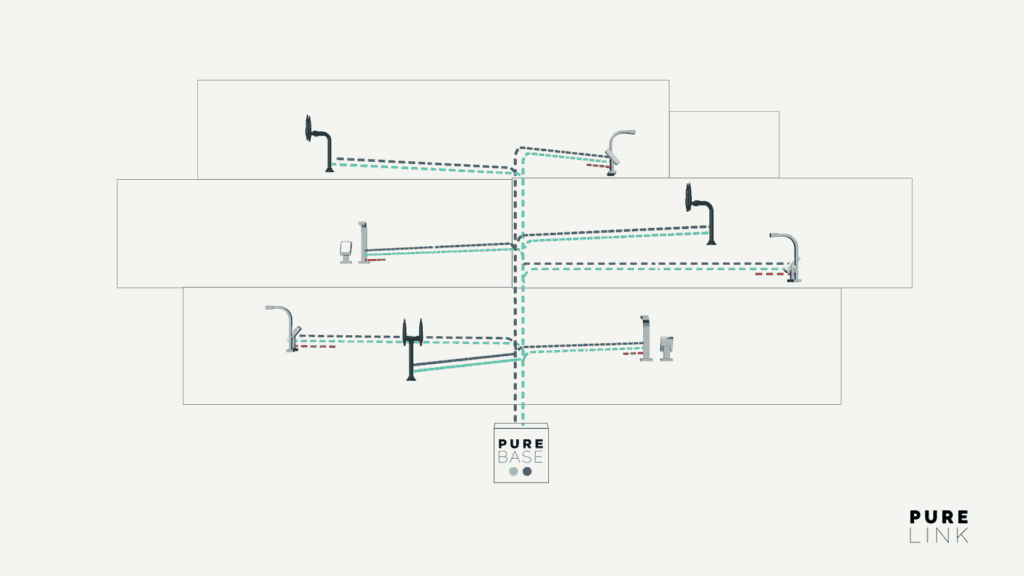 PURE ONE: one installation for a single PUREpoint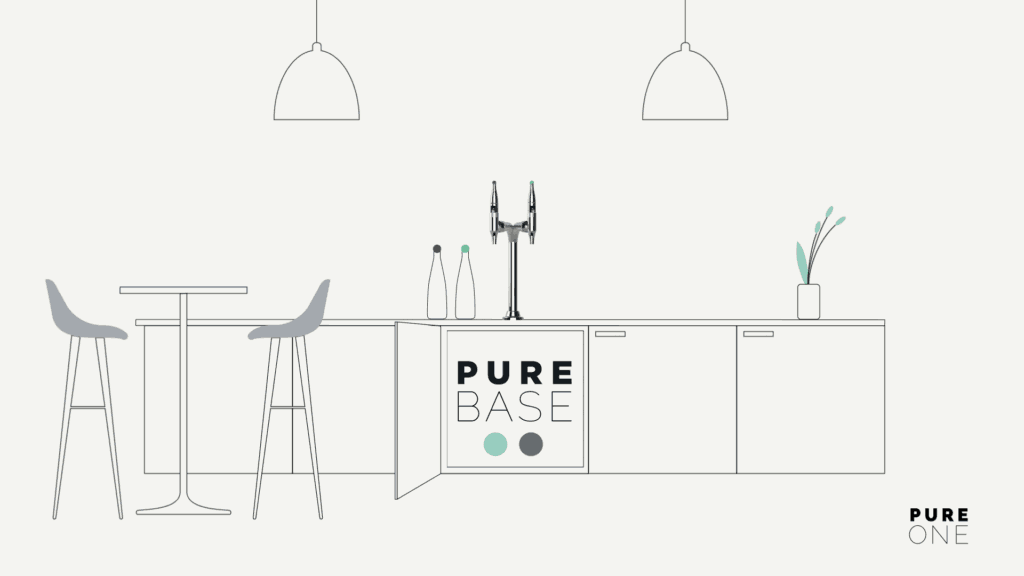 If you have limited space or if you only need one PUREpoint, PUREone is the solution for you. All we need is a 60×60 cm cupboard to install the PUREbase and PUREpoint.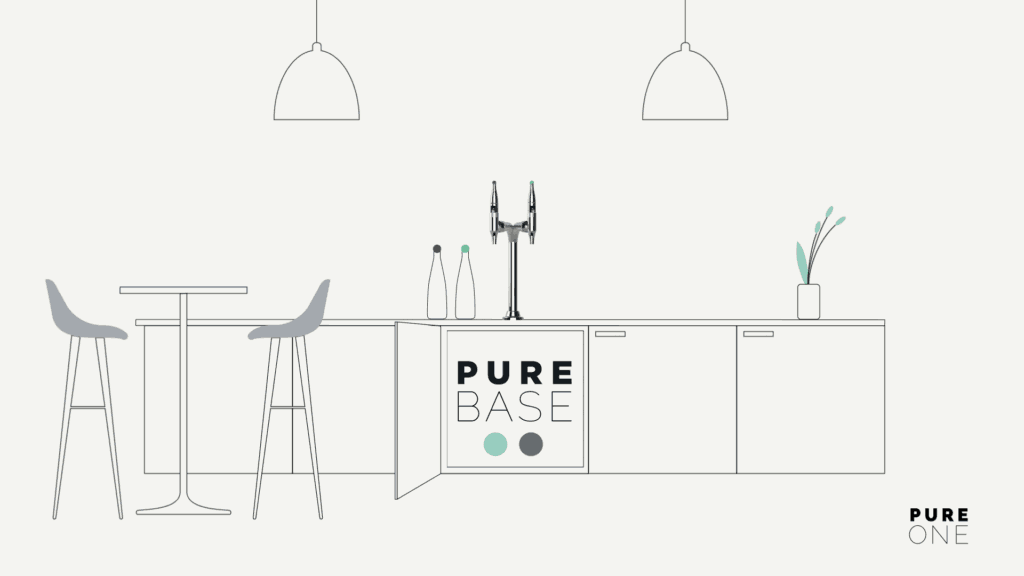 Get in touch with our PURE OFFICE and PURE DINING teams
We offer tailored solutions for offices, as well as restaurants, cafes and hotels.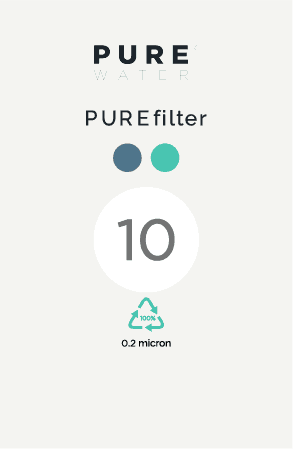 PUREfilter: 0.2 micron and 100% recyclable
The custom-built 0.2 micron water filter gives you purified water that is free from bacteria, chemicals, microplastics, heavy metals and odor, and that tastes delicious. We offer three different types of filters for different needs. It is also a greener choice as it is 100% recyclable.
PURE POINT – our uniquely designed water dispenser
We offer two different types of PUREpoints:
PUREtouch, with its elegantly designed touch screen, you only need

one touch for instant hot water, and chilled still and sparkling water.



PUREslim serves still and sparkling purified water and is available in various colours to match your interior.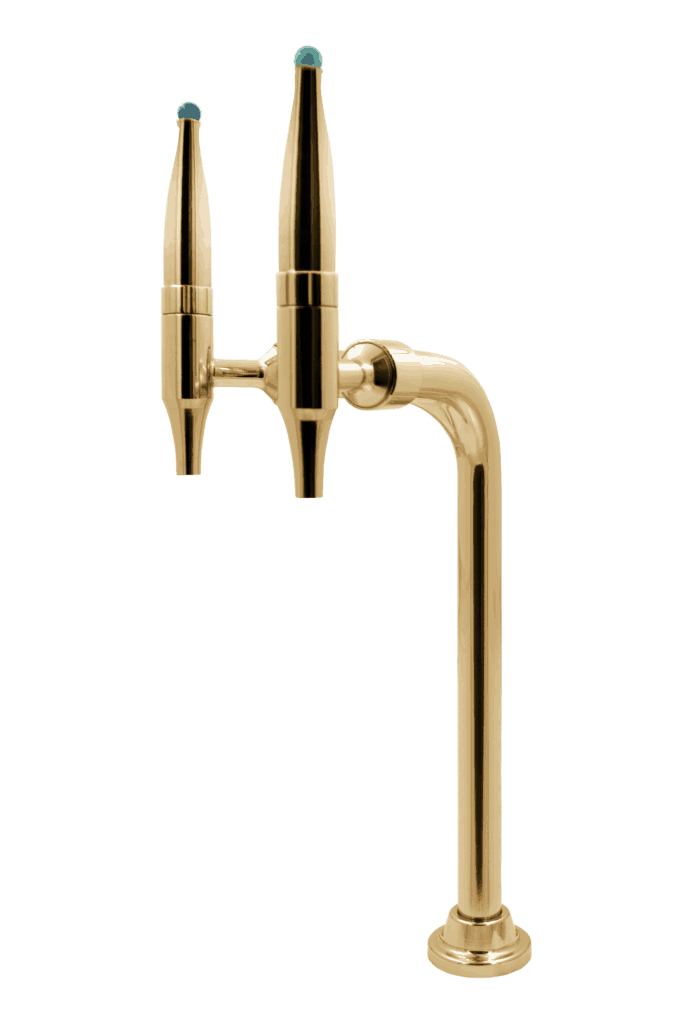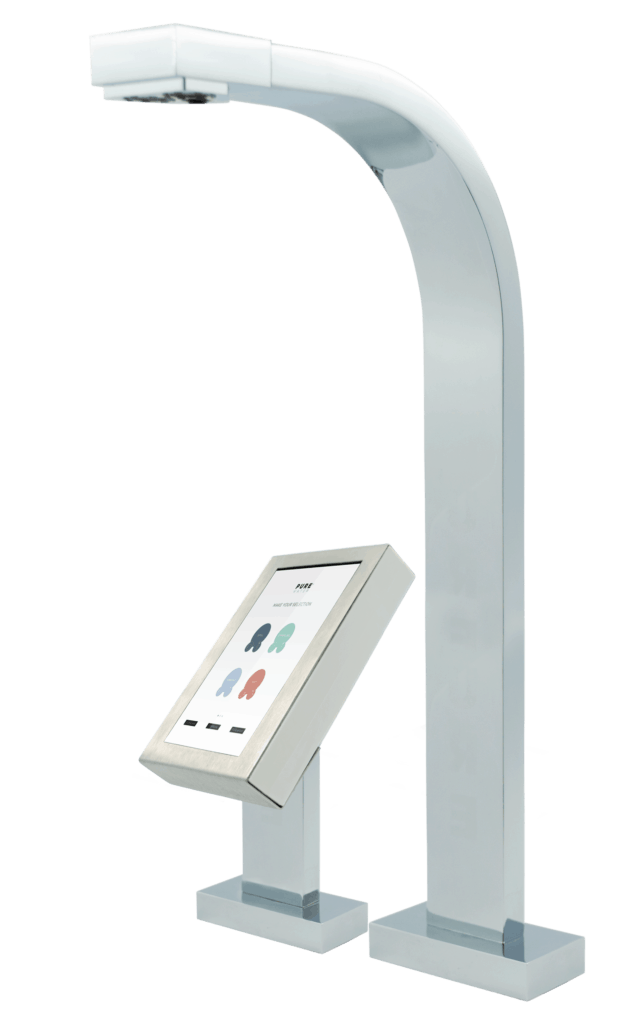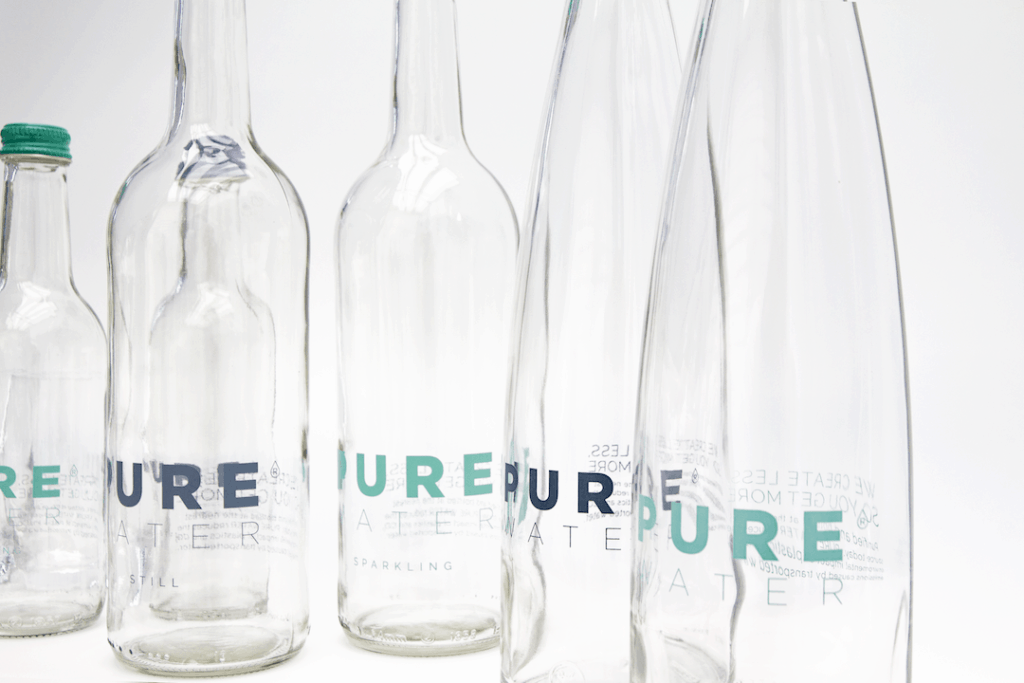 PURE SERVE: our collection of water bottles and glass
PUREserve is designed to enhance every PURE WATER experience by delivering the perfect serve to your clients, guests and employees.
Our PUREclassic bottles have been serving our consumers for over 20 years. It is an elegant example of sustainability served with pride. 
The PUREdine bottles are specifically designed for the hospitality industry to suit different needs; from conference rooms to restaurants and cafes.