Discover our purified water solutions for your hotel, restaurant or cafe
Our PUREdining solutions make PURE WATER available in the finest restaurants, cafes and hotels in the world, providing guests with purified drinking water that complements their experience. No matter if you are running a large chain or a small neighborhood establishment, PUREdining is available for the entire hospitality industry.
Serving PURE WATER is the ultimate symbol of responsibility in catering, demonstrating you prioritize health in a sustainable way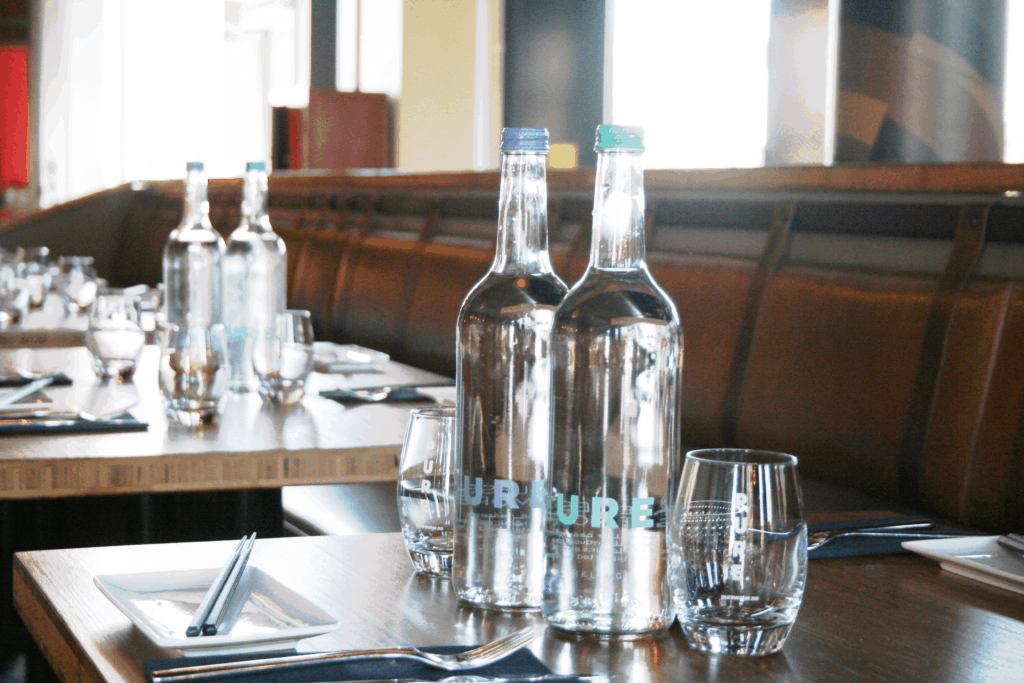 PUREdining is available for horeca establishments of all sizes: from large hotel chains to small neighborhood cafes. By connecting the PURElink system or PUREone to your water source, you can immediately offer purified still, sparking and hot water to your guests.

Our at the source purification system eliminates the need for storing large quantities of bottles and delivers immediate cost savings to your business. With automated servicing of your PURE WATER system and no need to order transported bottles, you have more time to do what you do best.
Proud partners of GRESS and NORES
We're proud partner of two of the most important purchasing groups in the hospitality industry, GRESS& NORES. Members of their organizations have direct access to PUREdining and enjoy partnership benefits. Contact our sales team to learn more.
Contact our PURE DINING team for a quote
We offer tailored solutions for restaurants, cafes and hotels.
PUREserve is designed to enhance every PURE WATER experience by delivering the perfect serve to your clients, guests and employees.

Our PUREclassic bottles have been serving our consumers for over 20 years. It is an elegant example of sustainability served with pride.
The PUREdine bottles are specifically designed for the hospitality industry to suit different needs; from conference rooms to restaurants and cafes.
Looking for a PURE WATER solution for offices instead?