Reusable bottles and glasses for OFFICE and HORECA
PUREbottle and PUREglass are designed to complete your PURE WATER experience.
Our PUREserve solution for offices and the hospitality sector consists of our PUREbottle range and our PUREglass.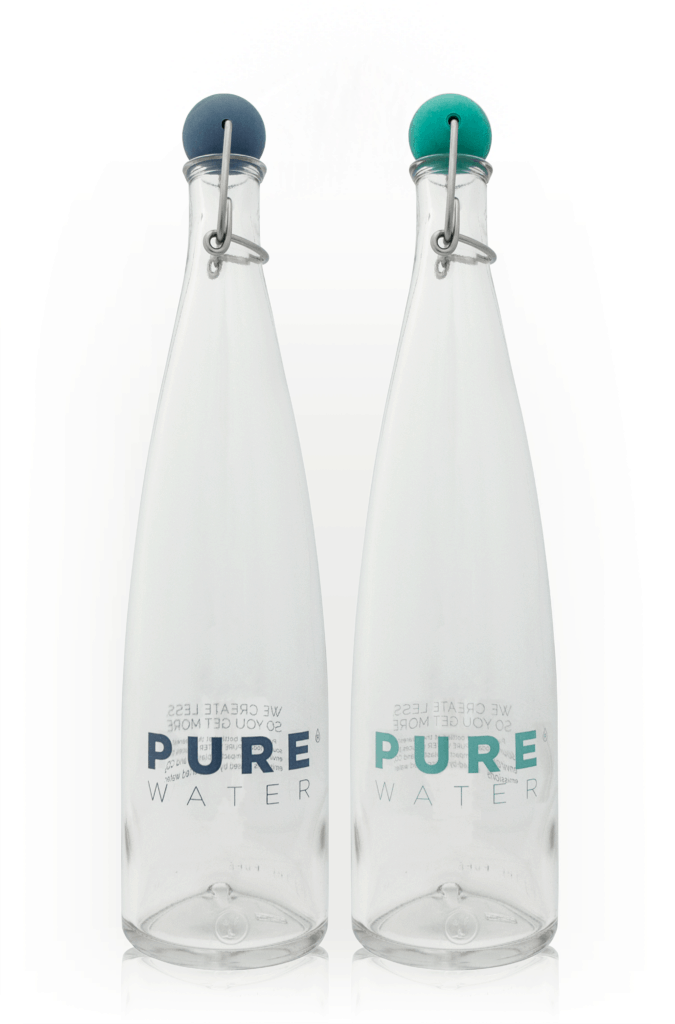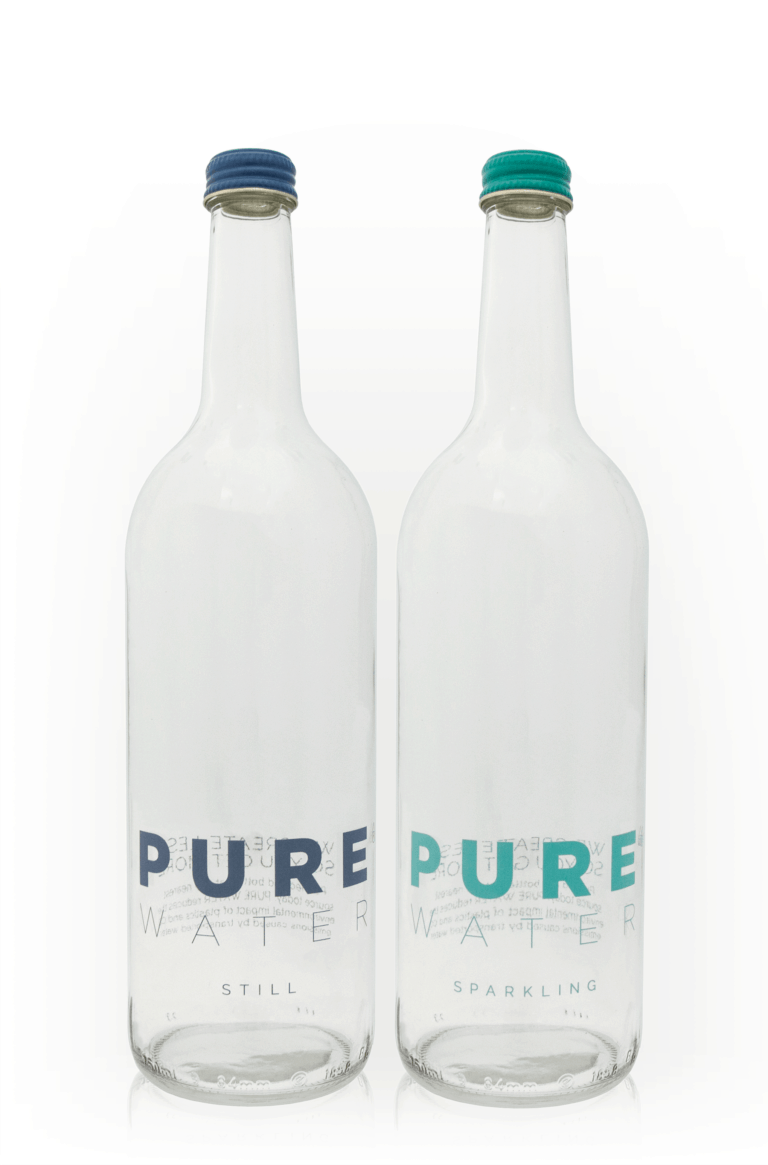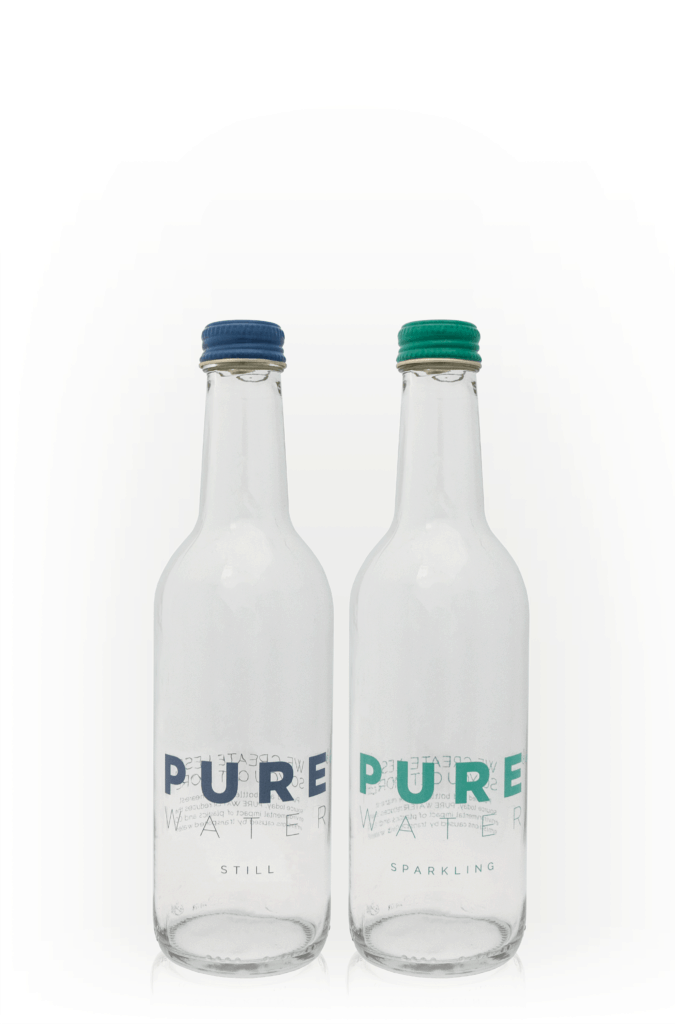 The PUREclassic is a 700ml bottle that has been with the company since the start, over 20 years ago. It has an award-winning design that got a refreshing new look in 2018. While still respecting our classic design, it also proudly embracess the Scandinavian heritage of the company.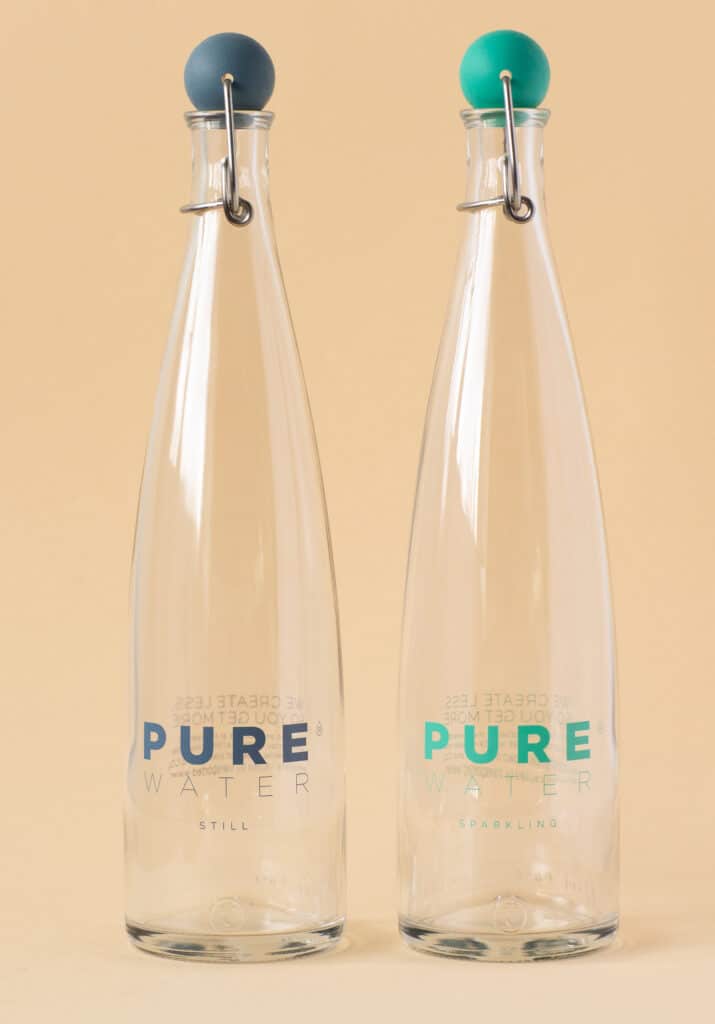 The PUREdine glass drinking bottles are available in different sizes to suit your needs: 330ml, 500ml and 750ml. The bottles for still and sparkling water come with screw caps that are replaceable and recyclable, making these bottles a sustainable solution for cafes, restaurants and hotels.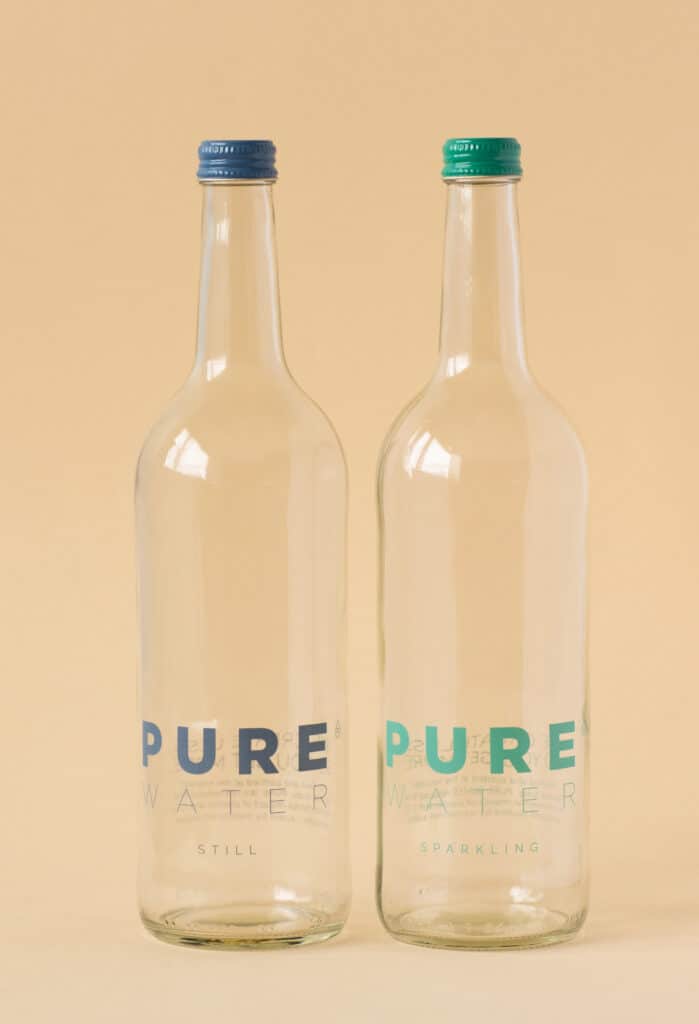 The PUREelegance bottle is a carafe design with a bamboo closure. It is made from borosilicate glass, which gives it a smooth and fine surface finish. The bamboo closure is designed with a food-grade silicon ring and it is dishwasher friendly. The elegant shape of the bottle with the fine touch of bamboo makes the bottle the perfect choice for serving your guests.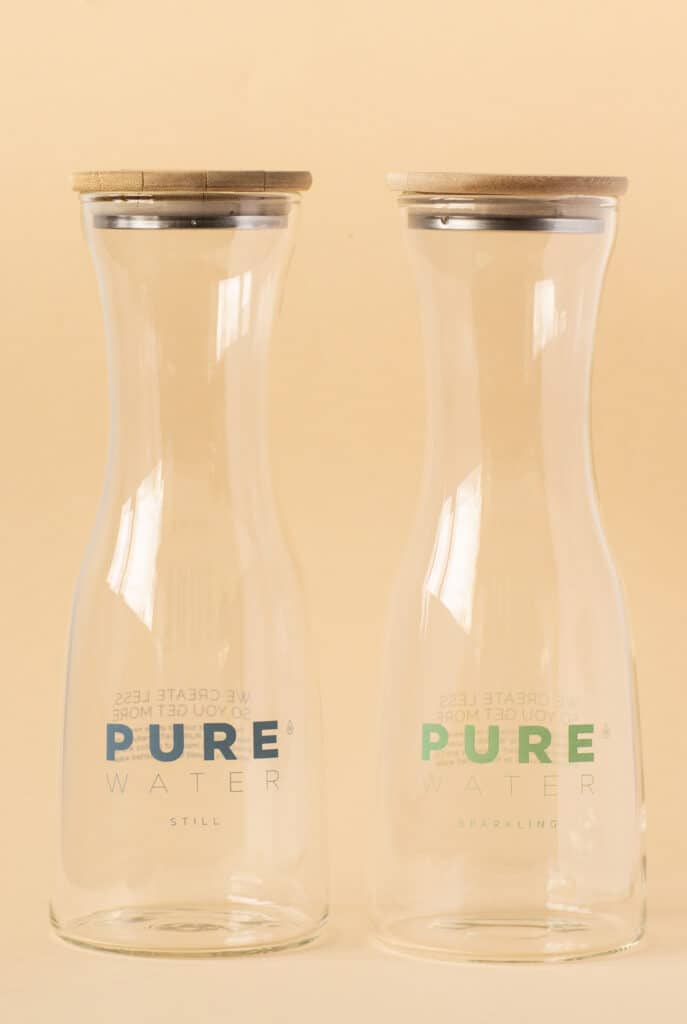 After pouring purified water directly into our beautifully designed PUREbottles, you can serve still and sparkling water in our PUREglass. Designed to match your interior, the PUREglasses go beautifully together with the PUREbottle.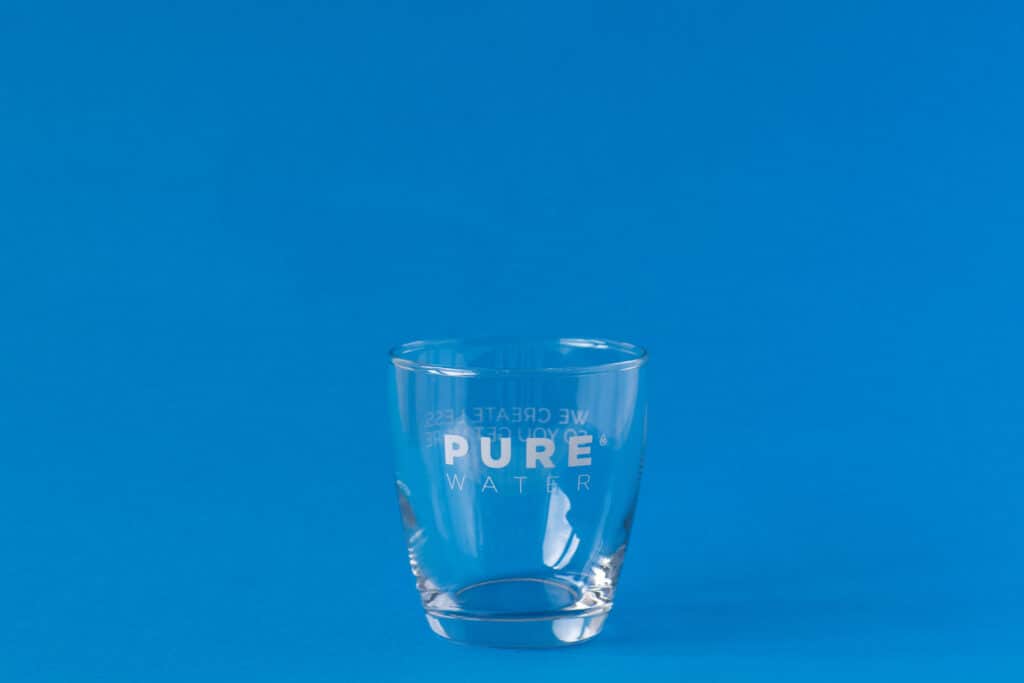 Get in touch with our PURE OFFICE and PURE DINING teams
We offer tailored solutions for offices, as well as restaurants, cafes and hotels.
We offer tailored solutions for your business
Read how we provided solutions for our trusted customers