PURE WATER has been around for over twenty years. We've always done what we are good at: serving high-quality water in a sustainable way. However, we're not standing still. We continuously evolve  ourselves so we not only become greener than we already are, but we also make sure that the design of our products remains relevant. Today we're talking to PURE WATER's CEO and show you how our bottles always match the interior designs of today and tomorrow.
PUREclassic
PUREbottle come in two varieties: classic and dine. The PUREclassic is a 700ml bottle that has been with the company since the start. It has an award-winning design that recently got a refreshing new look. While still respecting our classic design, it also proudly shows the Scandinavian heritage of the company.
CEO Carsten Albæk explains: "The bottles have been with us for over twenty years, so we felt that the bottles needed something new. That is why we decided to mute our still and sparkling signal colours, as we see more and more pastel colours in interior design. The bottles now have that elegant Scandinavian coolness that they need to match the interior of the century."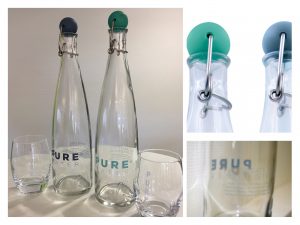 PUREdine
Specifically designed for the hospitality industry, the PUREdine bottles come in three different sizes, 330ml, 500ml and 750ml, to suit different needs. "We know our clients well and they use the bottles in different places. From conference rooms in hotels to restaurants and cafes: there's always a PUREbottle to match the interior and needs of the client and their customers," says Carsten.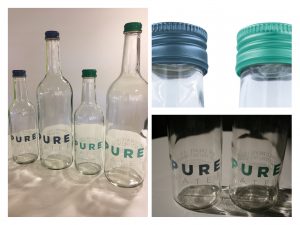 The bottles for still and sparkling water come with screw caps that are replaceable and recyclable, making these bottles a sustainable solution for cafes, restaurants and hotels.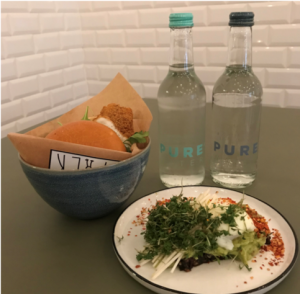 We're currently looking into other serve solutions, including new bottles and glasses, to serve our customers' needs. One of them is the PUREelegance bottle. Stay tuned!
 Next week, we'll look at our PUREpoint and how they have changed throughout the years.
Curious about our solutions for your business? Get in touch!