Today we sit down with Frode, technician at PURE WATER, and Adrian, Brand Account Manager, to talk about how they install the PURE WATER system in new and existing buildings.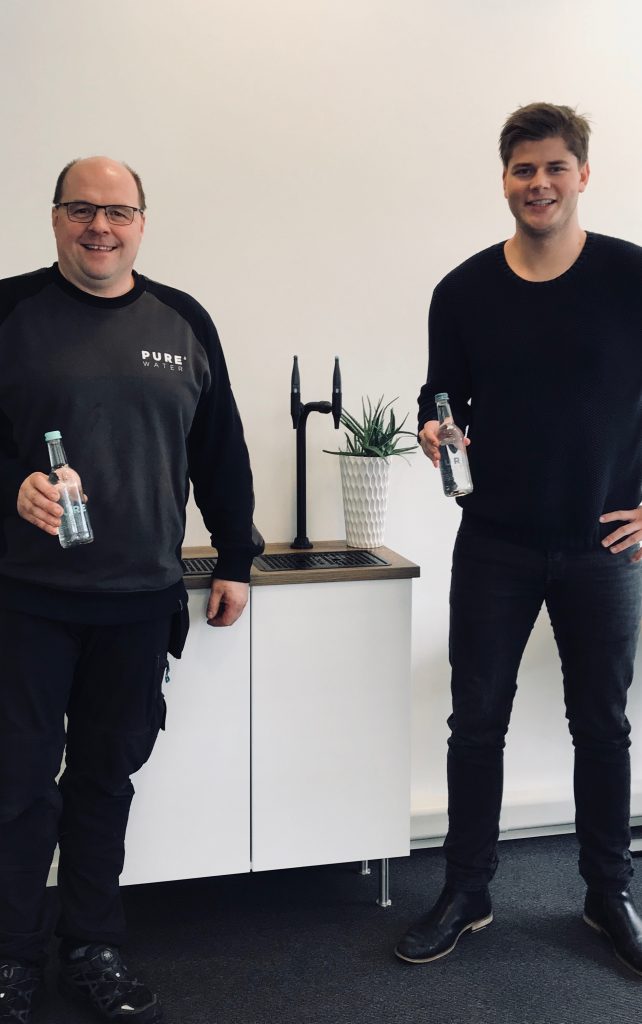 How PURE WATER is different
The PURE WATER installation starts at the source: the point where water enters the building. Frode explains: "This is where we install the purification and cooling unit, with its carbon filtration system." This filters out microplastics, reduces chlorine and odour, inhibits bacteria growth and by that makes the water taste better.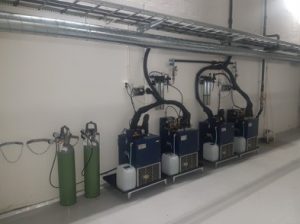 After installing the basis, the technical team builds a network of pipes through the walls and ceilings, to connect it with PUREpoints throughout the building. Adrian adds: "Because the water circulates, there's always unlimited fresh, chilled water, both still and sparkling, available at these PUREpoints. There's one main point where the filtering and cooling happens, so companies save a lot of storage space. That's what makes the PURElink system so unique."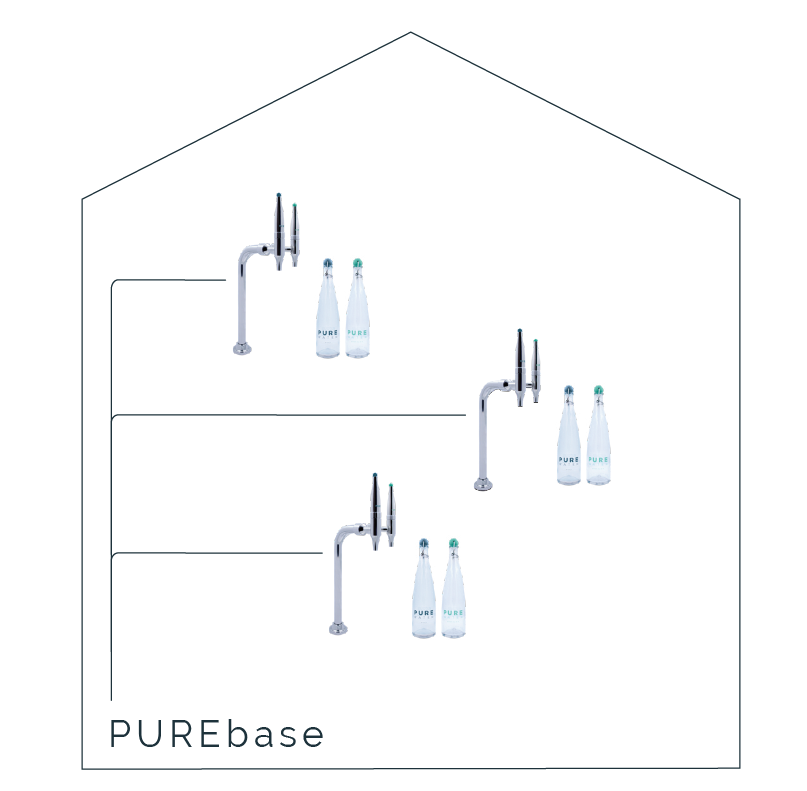 Maintenance and service
The technical team is not only responsible for installing new PURE WATER systems. "Service and maintenance are an important part of our work too," says Frode. This includes installing new filters, which they do every year, but also placing new gas tanks for sparkling water and running water quality tests. The good thing is that the filtration and cooling system is one place, making maintenance quicker and therefore more cost-effective for companies.
But what about existing buildings?
"We install PURE WATER in all kinds of buildings, big and small", says Frode. "From single installations to office buildings with multiple machines and over fifty PUREpoints." He also explains that he and his colleagues do not only install PURE WATER in new buildings, but they also work with existing office buildings, hotels, and restaurants. "In that case, we go through existing walls and ceilings to lay out the PURElink system."
"It's important to emphasise that PURE WATER is not only available for large office buildings," adds Adrian. "I work a lot with smaller companies too. For some, we build a smaller PURE Link system, but for others, we build single installations right in the kitchen."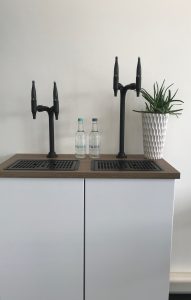 Interested in learning more about PURE WATER for your company? Get in touch!