Last week, we looked into the design of our PUREbottle. Today, we'll take you on a design journey to learn more about our PUREpoint.
For most people, the PUREpoint are where it all starts. No matter if you're in an office building, restaurant or hotel: a PUREpoint is the place where your water comes from. Just like the PUREbottle, PUREpoint have been through a design journey too. There are two different PUREpoint: PUREslim and PUREtouch.
PUREslim
Our first PUREpoint, the PUREslim solution, offers still and sparkling water. The beautifully designed water points are available in stainless, black, antique gold, gold, brass and graphite. We have the PUREslim points in both tall and short versions, so there's always a design and colour that fits your office, hotel, cafe or restaurant.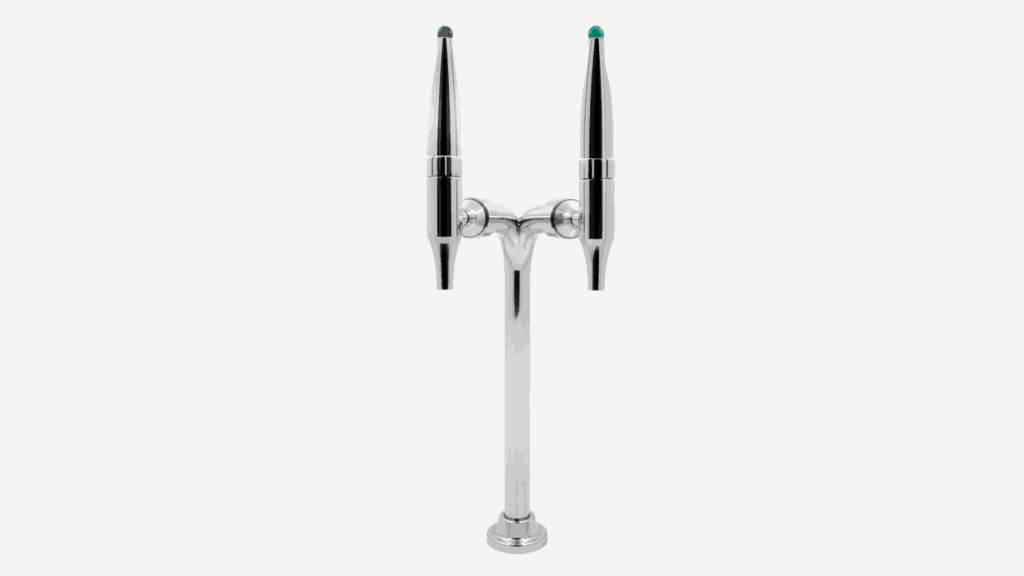 "Following the changes of our PUREbottle, we've also upgraded our PUREpoint. For the latest addition to the PURE WATER family, we managed to reduce plastic in our PUREslim with a whopping 75%. For the handle part, it is 100% reduction! We are, of course, never satisfied, so we are working towards plastic-free towers and we're fully committed to making that part of our PURE FUTURE adventure," explains CEO Carsten Albæk.
PUREtouch
PUREtouch is our water solution that comes with the PUREpad: the innovative touch screen that lets you choose between still, sparkling and hot water. With PUREtouch, you'll get delicious, high-quality purified water, chilled or hot, with just one tap on the PUREpad.  We are also developing an upgrade version of the PUREpad with more user-friendly interface to make sure our customers are all satisfied.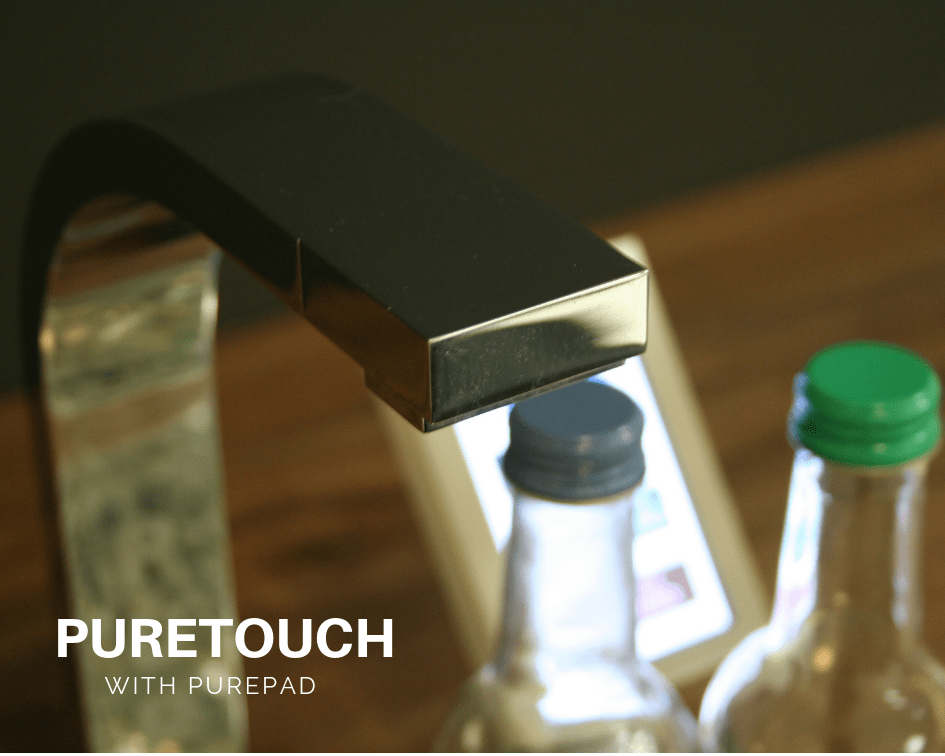 The PUREpoint fits into every office, restaurant, hotel, and maybe even in your home… Stay tuned!
Curious about our solutions for your business? Get in touch!