Led by chef Adam Handling, the Adam Handling Restaurant Group consists of 6 restaurants that all pride themselves with taking a sustainable approach to dining, without ever compromising on flavours. PURE WATER is proud to be part of their offering, with still and sparkling water on the menu, straight from their personalised PUREbottles. In this interview with operations director Nicola Gartenberg you'll learn more about the group, their approach to sustainability, and their goals for the future.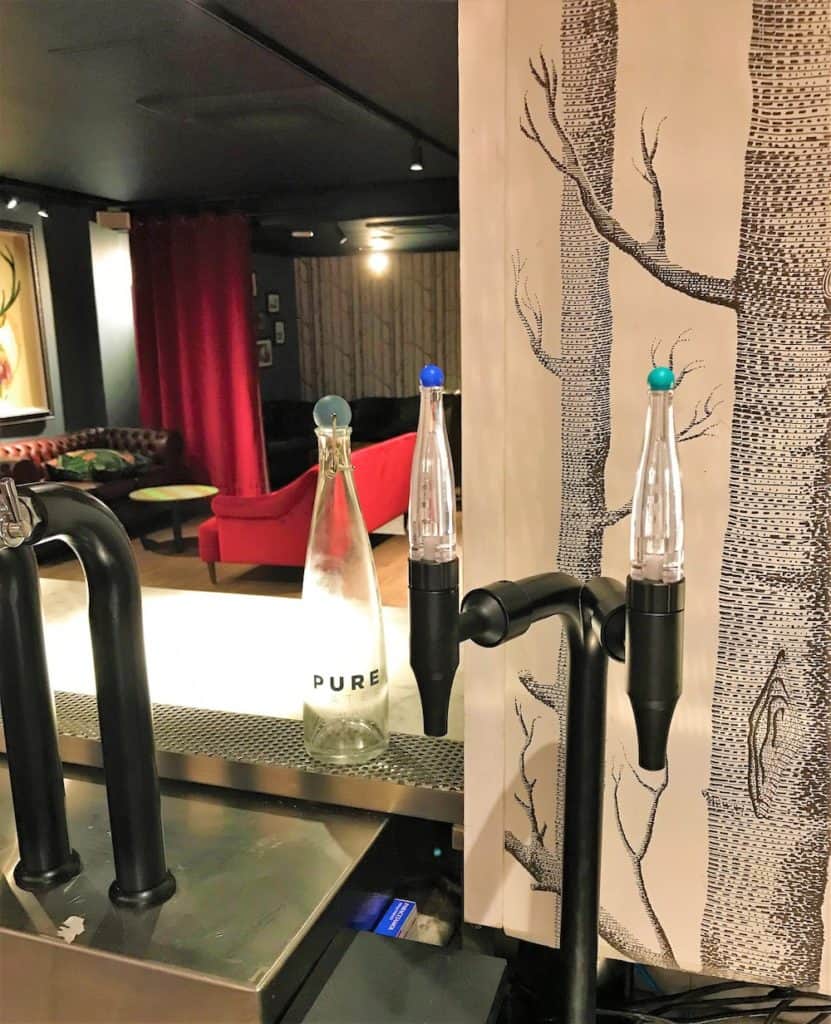 Please tell us something about the Adam Handling group and the latest addition to the family
"The Adam Handling Restaurant Group is brought together by a shared passion for delivering innovative and unforgettable culinary experiences. Led by critically acclaimed Chef Owner Adam Handling, the group is made up of six venues, each of which is underpinned by a fundamental commitment to minimising waste in our industry. We are passionate about promoting and educating people on how to eat and cook more sustainably, without ever compromising on flavour or enjoyment.
The Group includes The Frog Hoxton; Frog by Adam Handling and Eve Bar in Covent Garden, Adam Handling Chelsea restaurant and bar, and the Cadogan tea room, and the latest operation is Ugly Butterfly in the Kings Road.
Ugly Butterfly is a sustainable casual restaurant, Champagne bar and sustainability conversation hub, aiming to demonstrate that zero-waste can be luxurious, and creating something beautiful from ingredients which are usually thrown out. Ugly Butterfly offers an exciting and delicious menu of snacks and small plates made from the parts of ingredients that are usually discarded as waste, most of which will come from Adam Handling Chelsea, with an emphasis on the four most-wasted foods; bread, milk, eggs and bananas."

Can you share more about your zero waste ethos?
"Adam Handling aims to eventually eliminate all food wastage across his restaurants and bars by ensuring that nothing is thrown away needlessly. The Adam Handling Restaurant Group operates as far as possible a zero waste policy, for example purchasing whole animals and using every part; never using unnecessary garnishes on cocktails or in dishes, and fruit and vegetable offcuts are used to produce purees and fermented ingredients. Any food offcuts that cannot be used in the kitchen are collected for composting.
Food suppliers have to deliver their goods in recyclable cardboard, it is a rule that nothing is delivered in plastic or polystyrene.
The sustainability programme also covers decorative floral arrangements. No cut flowers are displayed, only living plants and herbs.
The Group teaches a practical understanding of sustainability processes within its training and apprenticeship programmes. Adam believes that zero waste, food production and seasonality is essential knowledge for everyone working in the hospitality industry, and particularly amongst his management and staff."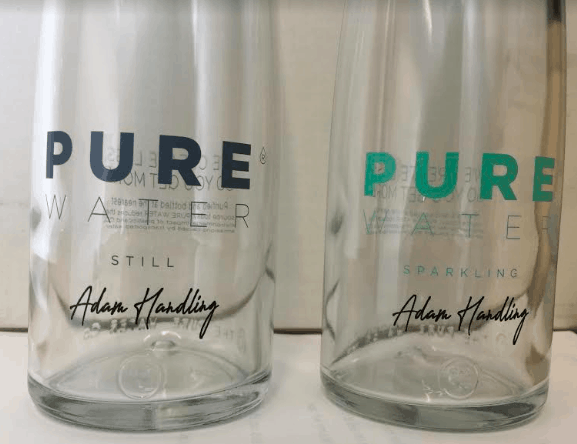 Why did you choose PURE WATER?
"We chose PURE WATER because we wanted to reduce our glass bottle usage, whilst still maintaining a high quality product to serve our guests."
How do your guests respond to PURE WATER?
"Our guests are incredibly positive about their experience with PURE WATER. It is a very rare occurrence for a guest to ask for bottled water, with our PURE WATER offering available."
What are your green goals for 2020?
"To get as close to zero waste as possible across the entire group operation, and spread the message to our guests that eating sustainably is delicious as well as responsible."
We at PURE WATER are incredibly proud to be working with the Adam Handling Group on their sustainability goals for a #purefuture. Go check out their restaurants next time you're going out for dinner!