While we're all getting ready for summer fun and holidays, we'd love to take some time to look back at the first six months of 2018. Here's an update from us, for you, about the latest PURE brand developments, new customers and other exciting PURE happenings.
Upgraded PUREdesign
We always make sure that our designs – from our PUREbottles as well as our PUREpoints – match the interior of the future. That is why we launched the new PUREslim point: a beautifully designed PUREpoint which has 75% less plastic compared to previous PUREpoints andthat comes in a new colour collection: stainless, black, antique gold, gold, brass and graphite.
We not only updated the colour range for the PUREpoints, but also recently muted the colours on our still and sparkling PUREclassic bottles to pastel blue and green. The same design, but a fresher colour pallet, so we're on top of the latest interior trends.
Another exciting development is the launch of the new PUREdine bottlefor the hospitality industry. These stylish bottles are perfect for use in cafes, restaurants and hotels as they come with a screw cap and are available in three different sizes: 330ml, 500ml and 750ml.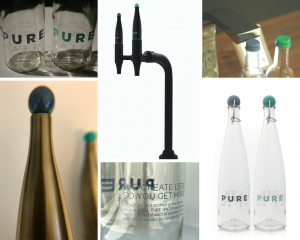 PURE installation development
In March of this year, we moved away from the old freon coolers to a propane cooler. By doing this, our cooler's global warming potential index drops significantly from 1450 to 3. New European laws require companies to use propane coolers from 2021, but we're taking action now. Why wait when we know that there's a better option out there?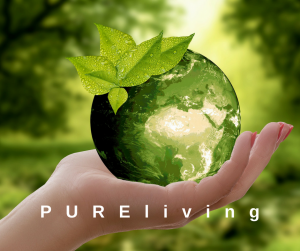 PURE customers
During the past six months, we greeted over 70 new customers, across the segments of PUREoffice and PUREdining, and we've installed over 200 PUREpoints at their locations in Norway, Sweden, Denmark and the UK.
A wonderful example of a new customer is Scandic Hotels. We're currently busy installing PURE POINTS in all Scandic hotels in Norway, so all their guests can enjoy still and sparkling moments from PURE WATER. Another new Norway-based customer is the head office of hotel developer and investor Flying Elephant in Oslo. We're also very excited about London-based burger restaurant Bobo Social – a hip restaurant that cares about quality of their food and about the environment. Last but not least, Krebsegaarden in Copenhagen is a PURE WATER destination that serves amazing food and offers unique art experiences to all its visitors.
These are all very different companies, but they do have a few important things in common: they love serving their guests and clients high-quality PURE WATER, they're passionate about the future of our planet and they make smart financial decisions.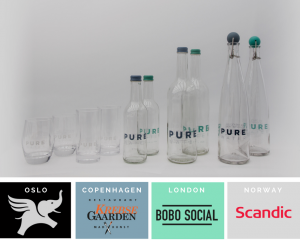 We're very excited about all these new customers, but our existing customers are just as important to us. Continuous dialogue with them shows us that they're very happy with PURE WATER. Over sixty of them reached out to us and either upgraded their PUREpoints or installed new PUREpoints at their locations. A.T. Kearney London office and London Business School are great examples of satisfied customers.
The near future
We're very excited to start the second half year of 2018. We'll be launching more new concepts and will continue to raise the bar for ourselves and advance our purified water installations. Every day, we're taking steps down our green path towards our PURE FUTURE vision, together with our customers. Do you want to be part of our PURE FUTURE?